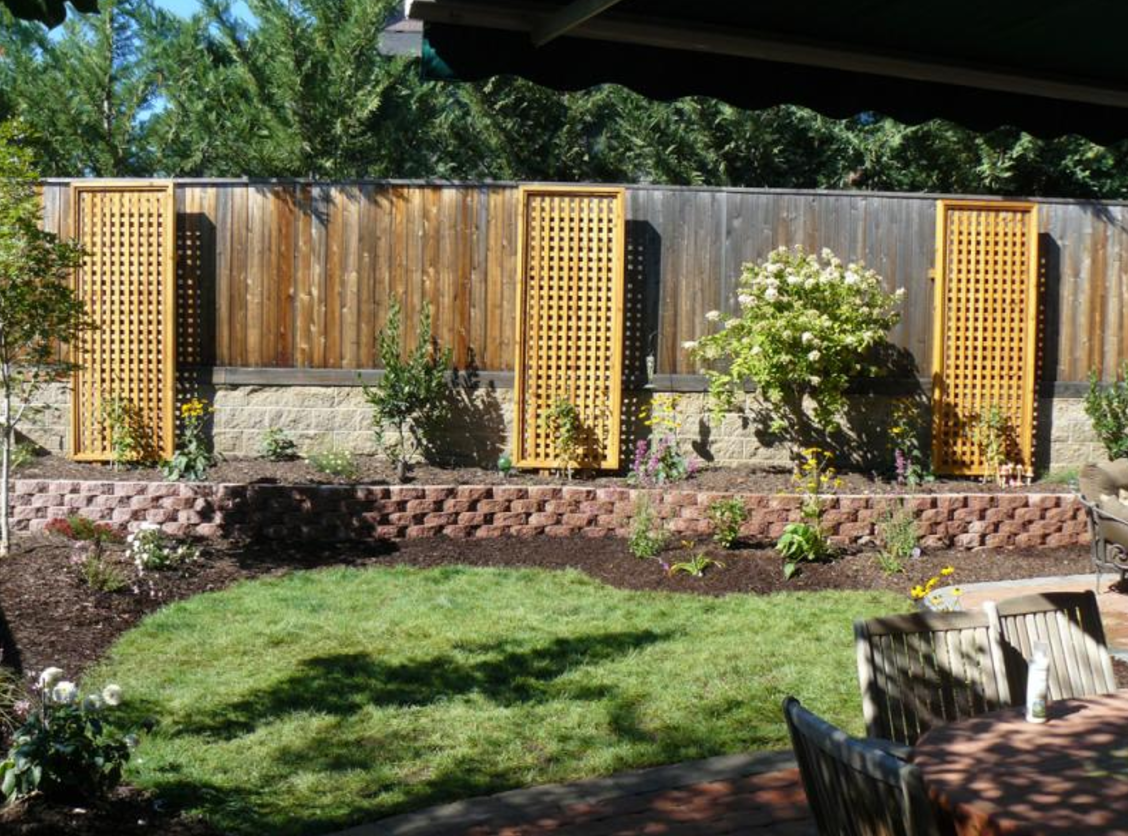 As you know, gardening and outdoor spaces are a special interest of mine, and I'm intrigued when I discover something unexpected within my field. Following a recent conversation with a friend, I got to thinking about the reasons we love our gardens the way we do. This friend mentioned that after a really rough day, she had gone out to spend some time working in her garden, because that always makes her feel better. I believe that's true, but I was curious why?
While most of us realize the aesthetic reasons for planting an appealing and interesting natural garden, what may come as a surprise is that research is showing a number of even greater benefits to owning and caring for a garden.
For adults, the benefit we hear about most frequently is stress reduction. Who couldn't use a little of that, right? Just stepping outside and taking a deep breath of fresh air can quickly change our state of mind and help us begin to relax. But, here's the physiological explanation for what takes place when we even look at picture of a natural landscape, according to WebMD:
Looking at scenes of nature can produce a decline in systolic blood pressure in five minutes or less, even if the person if only looking at a poster of nature. Looking at nature can aid recovery from stress as measured by changes in brain and electrical activity, muscle tension, respiration, and shifts in emotional states, all of which may be linked to better immune function.
I'd say that statement is a pretty convincing reason to "stop and smell the roses" from time to time.
For those of us who like to get our hands dirty and enjoy the actual work of gardening, there's the obvious benefit of physical exercise. Researchers estimate that gardening burns an average of 300 calories per hour, while heavy yard work can burn more than 600 calories per hour. So getting out in your garden can even have a positive effect on your waistline!
When it comes to our children, it's always helpful to discover exciting activities to enrich their learning and development. Gardening can be one of those activities. When we teach our children the practice of planting and caring for a garden, we are also introducing the habits of healthy eating and proper nutrition, contributing to their interest in science achievement and fostering an improved attitude toward learning. Kids already love to dig in the dirt, so helping them explore the art and science of gardening can help their love of the natural world take root and influence the way they will value natural areas and gardens into adulthood.
Some solid research from the University of Colorado Health Sciences Center tells us that children who participate in community gardening programs show increased interpersonal relationship skills and ability to work in groups. According to the study, the children who participated in community gardens also reported positive bonding experiences with their parents and other adults.
Even though we are entering the wet and colder months here Southern Oregon and Jacksonville it's still a good time to be dreaming of what next year's garden could look like.
Considering these benefits, it's easy to see why people love to spend time in their gardens so much. If gardening can enhance our physical well-being, produce a sense of accomplishment, and foster a closer relationship with nature and others, I'd say those are seriously healthy "fruits of our labors!"