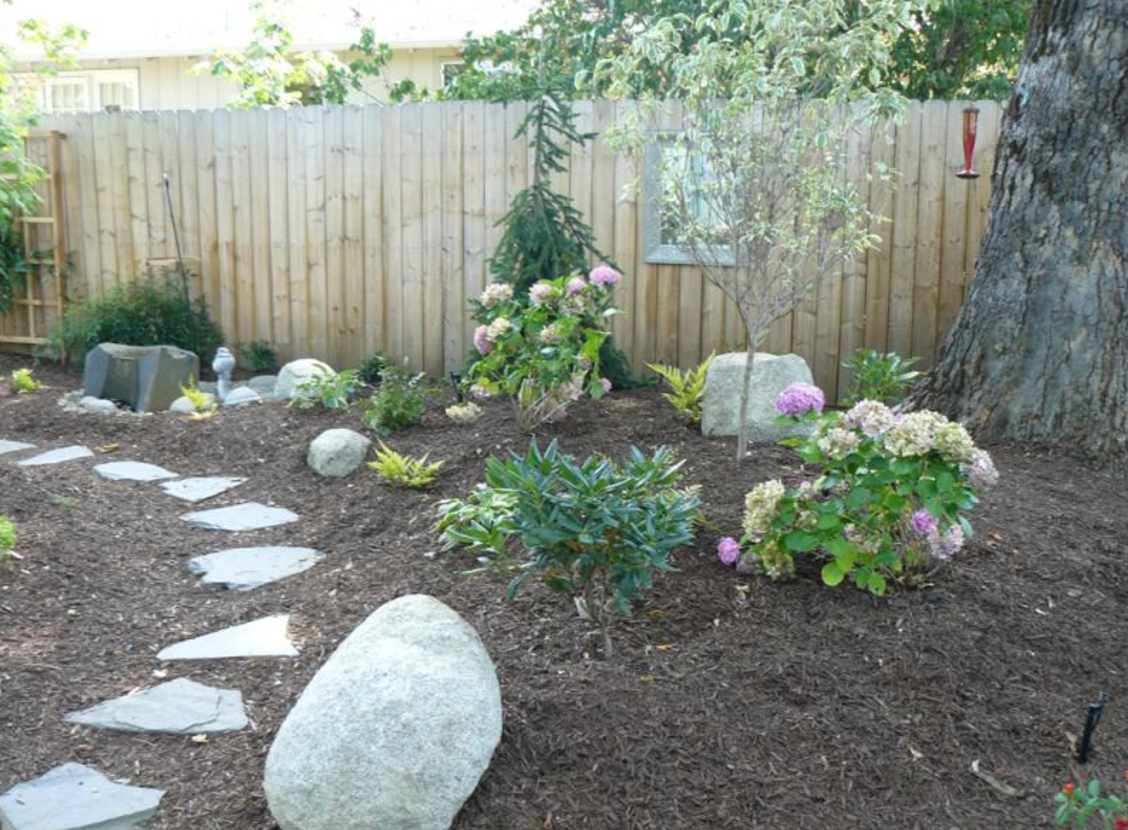 Creating privacy with fencing and 'green screens'
I love outdoor rooms…spaces that create a comfort, beauty and enjoyment. What are some of the best ways to define an outdoor space? A space you want to become a destination for entertainment and relaxation.
Privacy is important. How to create it is the question. Fencing is great but to much of a good thing can be overwhelming. When it's possible 'green screens'/ hedges are beautiful. Creating privacy with a green living plant is more beautiful that a 6 foot wood fence. And I'm not just talking about straight lines of plants for a screen… stager and use a variety of different plantings to create the 'green screen' this will bring diversity and beauty.
If you have an existing fence usually the challenge is that the fence alone presents a 'hard' look and needs to be 'softened' up. One way to do this is by growing vines with the help of a trellis up the side of the fence. Or create raised burms with a variety of plantings that help soften the backdrop of the fence.
Creating privacy and outdoor places of beauty is about proportion and depth. One reason among many that people enjoy the back patio and the Bella Union is the privacy and depth that the Wisteria vine creates growing over the patio. This is a good example of softening up an area with greenery. Some common 'green screens' used locally are: Privet, Photinia, Leyland Cyprus, English Laurel, Portuguese Laurel, English Boxwood, Otto Lucun Laurel. These are a few plantings that work well growing in a hedge form.
Softening up fences and creating privacy with a diversity of plantings will bring a greater depth and beauty to any outdoor space…Let's enjoy the summer!!!